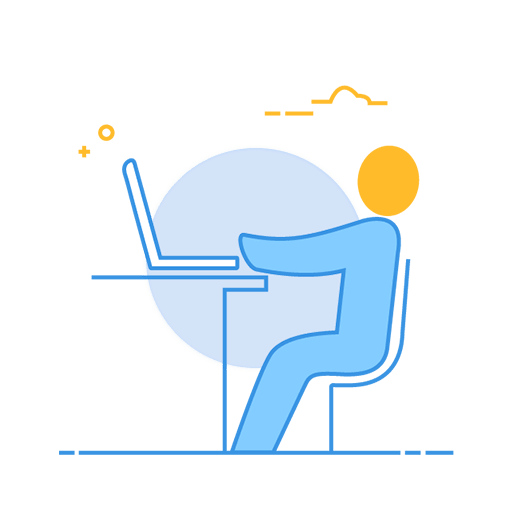 At PTE Master, we prepare our mock tests taking into consideration the original algorithms of the PTE Tests. Many things differentiate PTE Academic from its immediate rivals; IELTS and TOEFL. The number one thing that differentiates it is the scoring system and results. Since the tests are totally computerized, the results are quickly released usually less than five (5) working days. This makes PTE tests more suitable for students who are in haste.
This computer-based test concentrates much on everyday English and tests students on their ability to effectively and efficiently understand the language as used in daily communications.
Our system is very simple enough to permit people to take test anywhere and they will receive their scores automatically and instantly.
With the improvement on our exceptionally intelligent and powerful Al, you will gain access to seeing your performance, where you have made mistakes and the correct answers to them within a short period after the completion of the tests. This will help you to improve on yourself greatly taking into account those errors committed and avoiding to make the same mistakes in the future. Also, the correction you got from our system will help you to perform excellently while taking PTE Exam.
The PTE Academic Syllabus is grouped into four (4) sections – Speaking & Writing, Reading, and Listening. The marks cover the four (4) sections and you will as well get the PTE Academic score. The overall score is the sum of the scores in all the sections.
All other information you may care to know about the Pearson's scoring system is positioned below this post.
Upon completion you will receive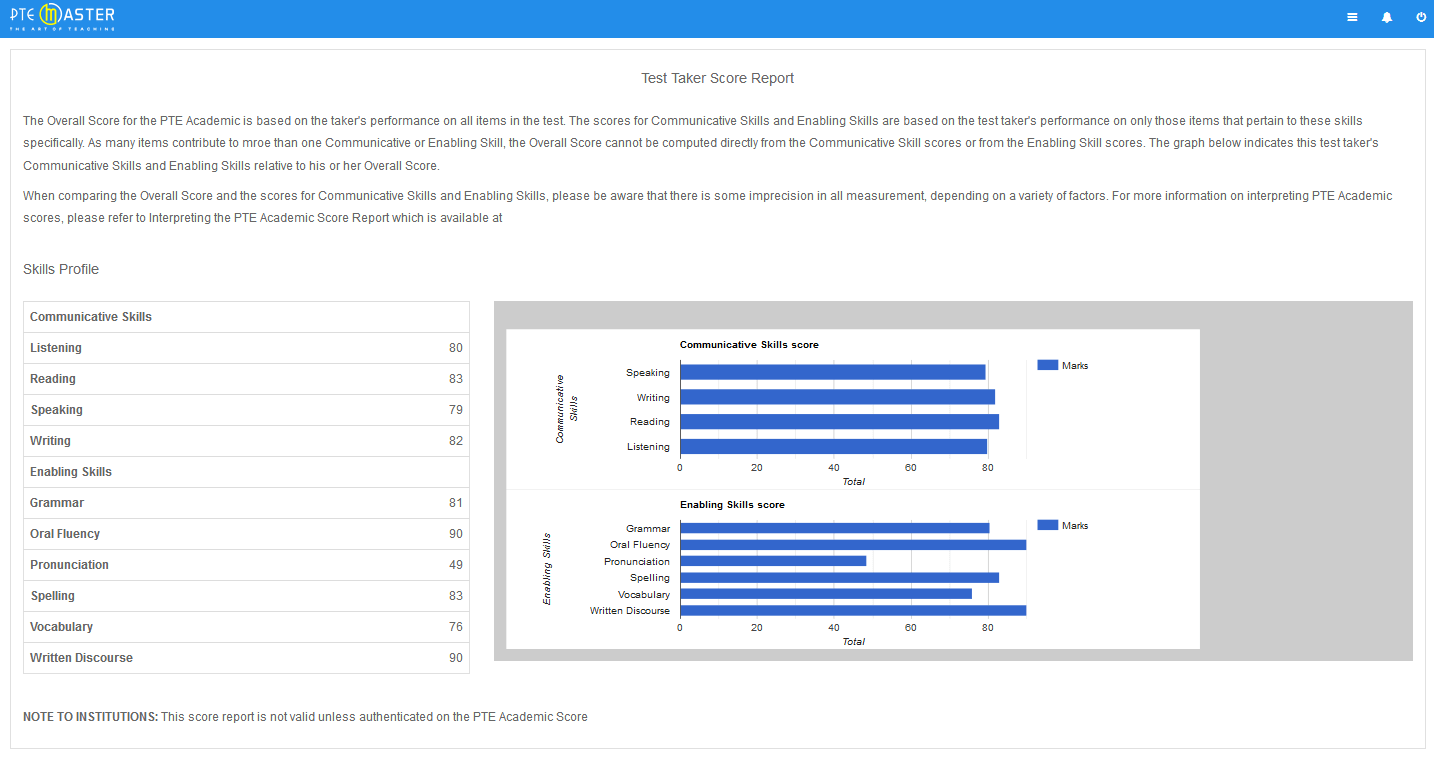 Under Test Analysis, you will be able to see your inputs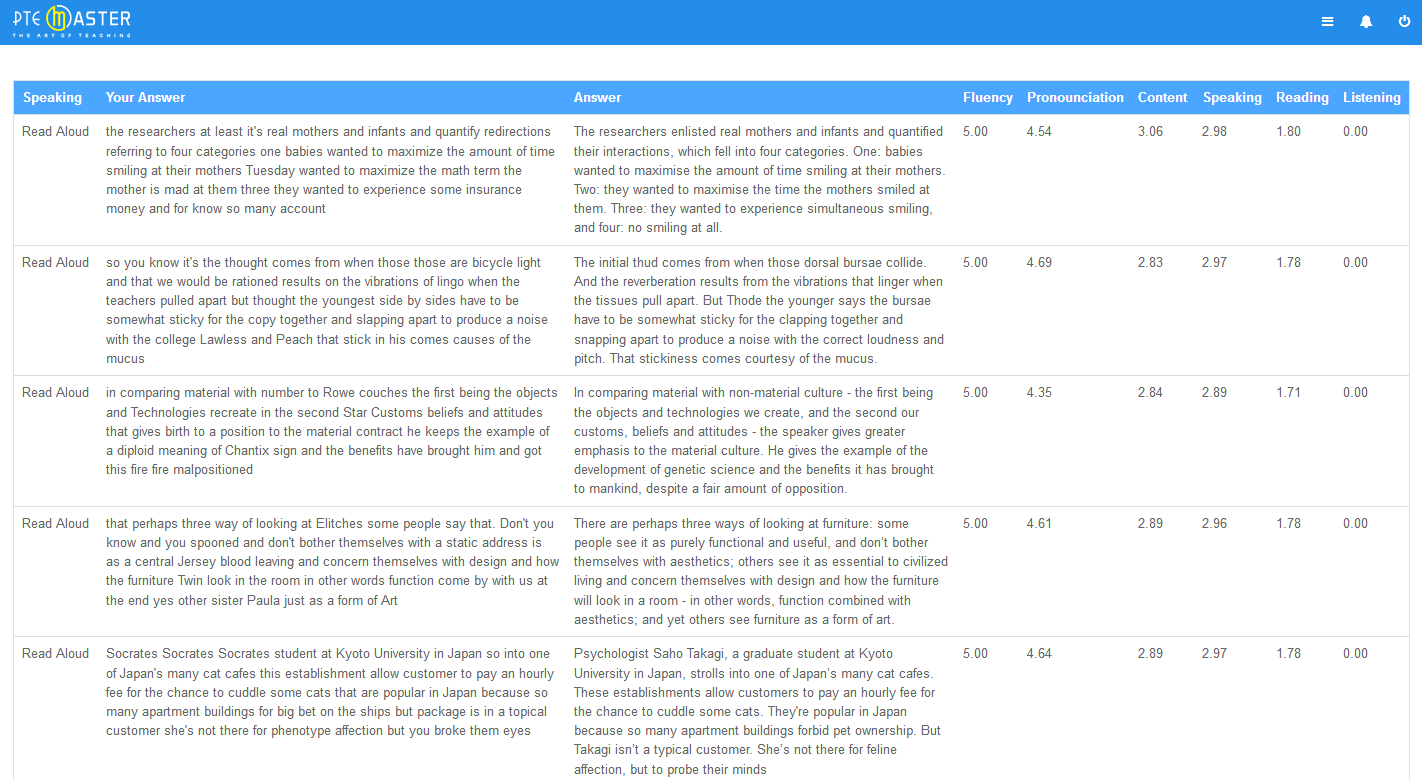 Maximum Points for each part in Analysis
Read Aloud

Pronunciation

5/5

Fluency

5/5

Content

5/5
Repeat Sentence

Pronunciation

5/5

Fluency

5/5

Content

3/3
Describe Image

Pronunciation

5/5

Fluency

5/5

Content

5/5
Retell Lecture

Pronunciation

5/5

Fluency

5/5

Content

5/5
Answer short question

Answer short question

1/1
Essay

Spelling

2/2

Grammar

2/2

Form

2/2

Content - Vocabs - Linguistic range and Struture

9/9
Summarize written text

Grammar

2/2

Form

1/1

Content - Vocabs - Linguistic range and Struture

4/4
Multiple Choice

Single Answer

1/1

Multiple Answer

2/2
Reorder paragraph

Reorder paragraph

5/5
Fill in the blanks

Fill in the blanks

5/5

Fill in the blanks

5/5
Summarize Spoken Text

Spelling

2/2

Grammar

2/2

Form

2/2

Content - Vocabs - Linguistic range and Struture

4/4
Multiple Choice - Multiple Answer

Multiple Choice - Multiple Answer

2/2
Fill in the blanks

Fill in the blanks:

5/5
Multiple Choice - Single Answer

Multiple Choice - Single Answer

1/1
Highlight correct summary

Highlight correct summary

1/1
Highlight missing words

Highlight missing words

1/1
Highlight incorrect words

Highlight incorrect words

5/5
Dictation

Dictation

10/10